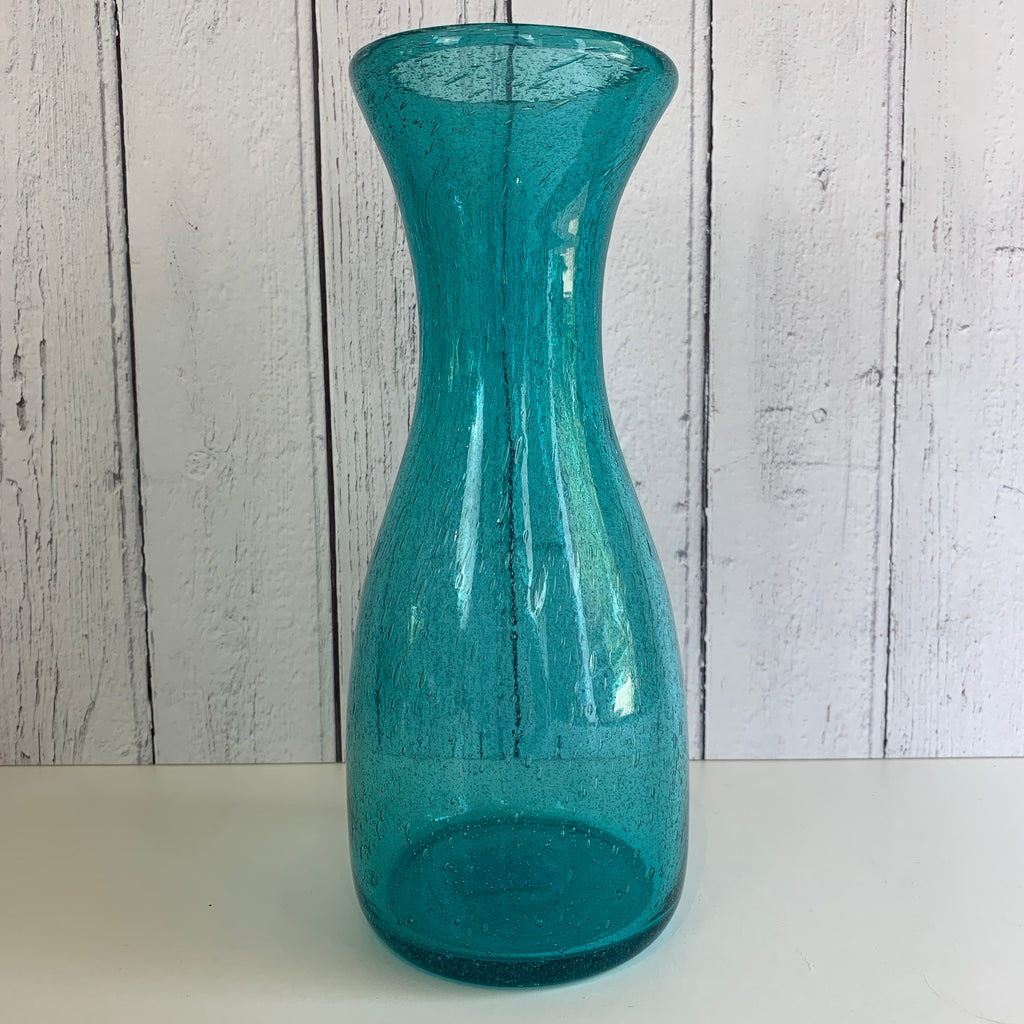 Handmade Glass Carafe - Honey Bird Blue
$31.00 $25.00
A beautiful blue matched to the exotic feathers of the Honey Bird, in a classic carafe.
Every piece is hand made by skilled artisans and no two are exactly alike.
Hundreds of tiny air bubbles in the glass create a light, bubbly effect and add to the uniqueness of this charming range designed for every-day dining.
Made from colourful recycled glass.  Every piece is hand made by skilled artisans and no two are exactly alike
1 Litre capacity