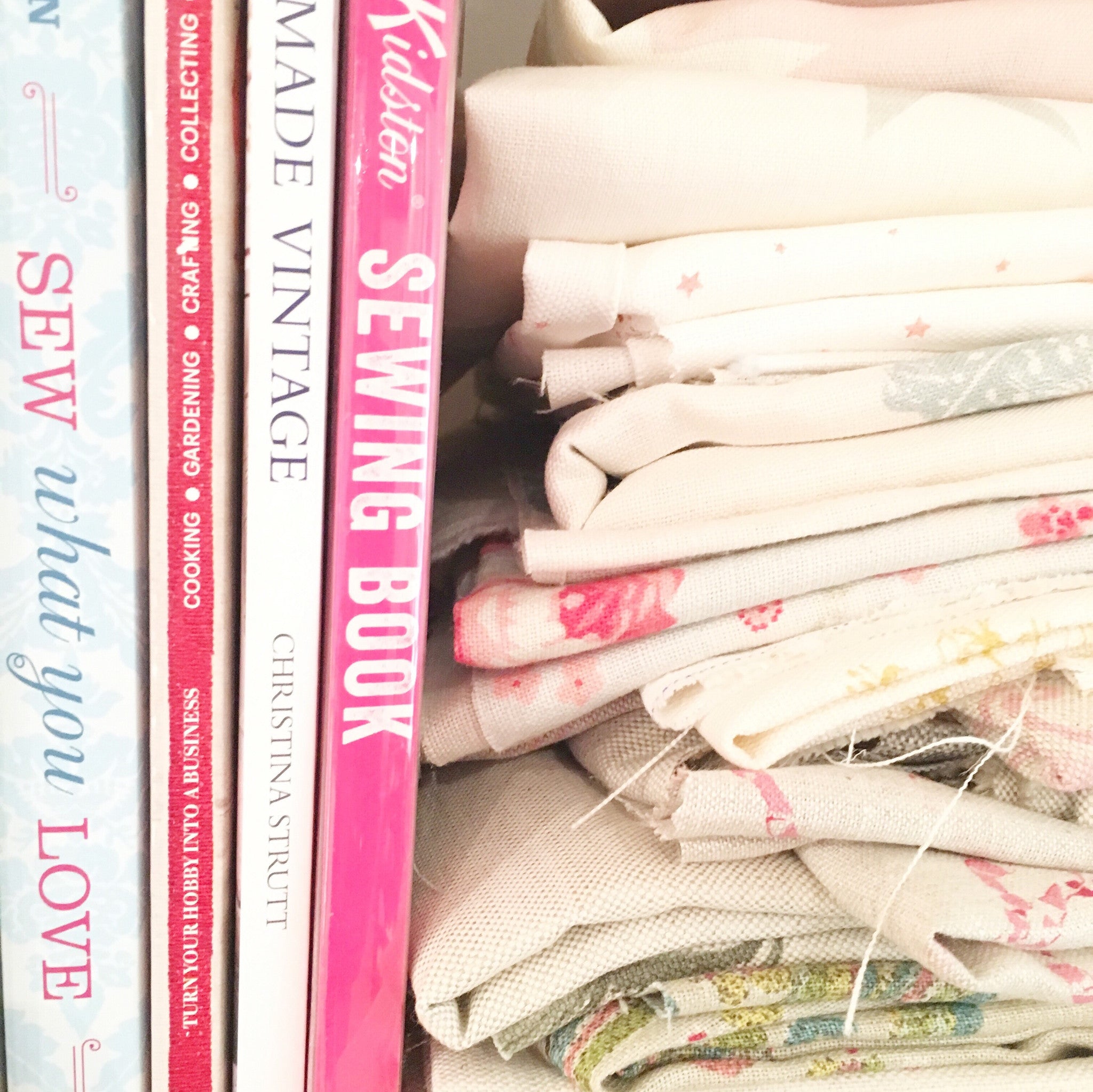 Fabulous fabric creations : Turning offcuts into something new
We are fortunate to know some amazing individuals and independent small businesses that work with beautiful British designed fabrics and turn them into more beautiful fabric creations.  I am always inspired by the imagination, skills and real heart and soul that so many of these individuals pour into their gorgeous creations.  In particular, I am always wowed by the many ideas that are born from making use of even the tiniest fabric scrap or offcut.
When I can, I love to get stuck into my own mini fabric project and seeing what I can create from some small pieces of our Lolly & Boo fabric offcuts. We gave my daughter her first sewing machine for her last birthday and so she now also likes to plan with me what we may be able to make so that she can get going on her machine too.  We generally make quite a mess, but we have a lot of fun in the process!
Recently, in a hopeful attempt to keep the many hair clips and accessories on my daughter's dressing table tidy, I used some small offcuts to make a pretty fabric fold up storage tray.  This was a fairly straight forward project.  All that was needed was two small squares of fabric (I used pieces that were approx. 26x26cm) and a 14.5cm square piece of stiff card (ideally mount board) to create the sturdy tray base which will fit inside the two pieces of fabric – and I also needed my (or my daughter's) trusty sewing machine! 
Having measured out my two fabric pieces (and giving a curved edge to the four corners) I then marked on one piece of the fabric, using a ruler and fabric pen that fades, lines that were about 5cm in from each outside edge.  This marked out the inner border for stitching (this would create approx. a 15cm square in the middle for eventually inserting the card base).  After marking this out, it was then ready for pining (wrong sides facing out) and then machine stitching three of the four outside edges (leaving one side open, for eventually inserting the card base). 
I then turned the fabric right sides out and ironed it so that the stitched edges were flat.  The inner border (marking where the card would go) was then machine stitched but again leaving the fourth edge open for inserting the card.  After inserting the card the fourth inner line was machine stitched.  The open outside edges were then turned in ready for stitching.  I continued with the stitching all the way around the outside edge to give a neat and even finish. Finally, each of the rounded corners were pinched in and hand stitched to hold together, and creating the tray shape.  As a pretty finishing touch I added some little shell, heart shaped, buttons at the corners too. 
My daughter was thrilled with her new hair accessories tidy. I felt pleased too with my fun offcut project.  It remains to be seen though if my efforts will help keep her dressing table tidy for very long! 
I'd love to hear more from you about the fabulous fabric creations you have made.  You can always get in touch with me at louisa@lollyandboo.co.uk