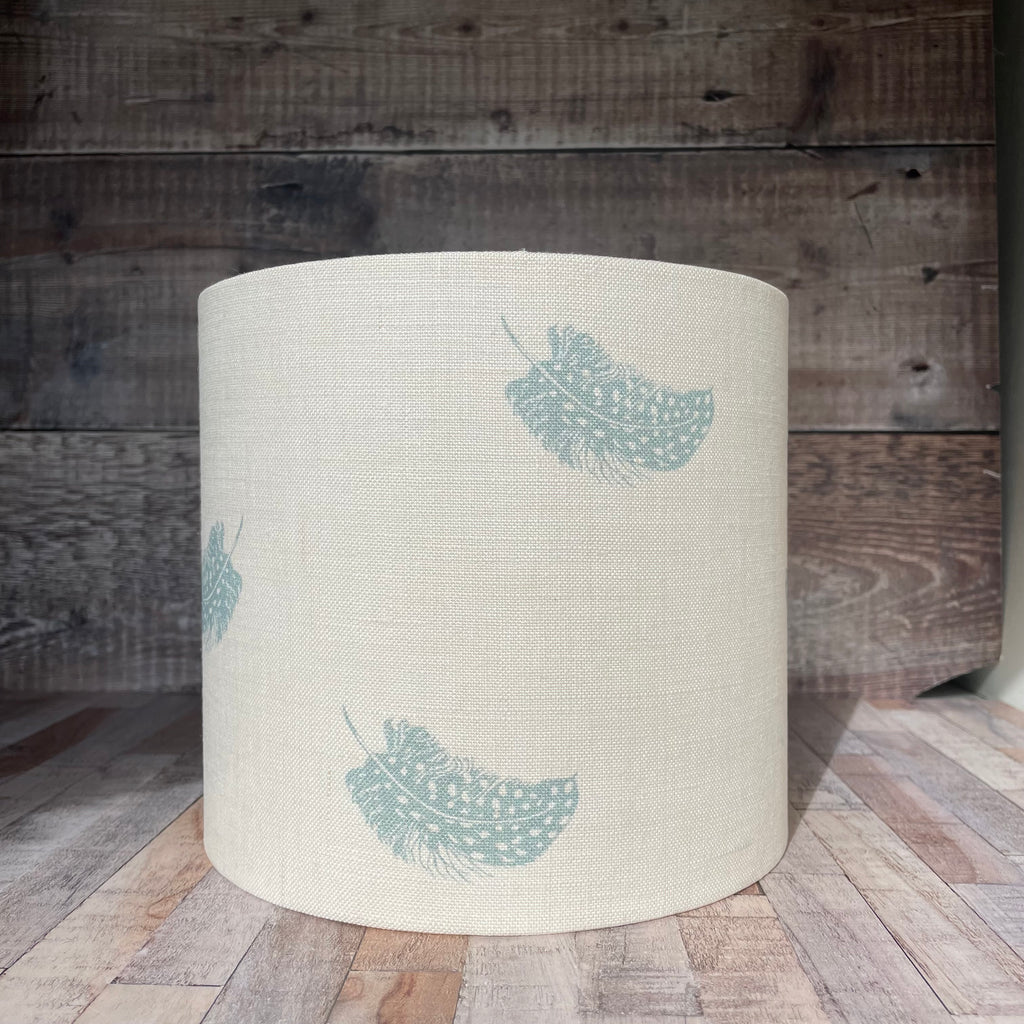 Falling Feathers (duck egg) Linen Lampshade - one only - free postage!
$58.00 $45.00
A beautiful handmade lampshade with this Peony & Sage Falling Feathers Linen in Duck Egg.

Covered in Peony & Sage's Falling Feathers fabric in the duck egg colourway, this is a truly stunning lampshade. The fabric is 88% linen with this beautiful feathers design and would look gorgeous in any room of the house!


ONE 20 CM DIAMETER X 18 CM HIGH DRUM FOR A CEILING PENDANT AVAILABLE IMMEDIATELY - NORMALLY £45 PLUS £7.50 DELIVERY BUT REDUCED TO £35.00 INCLUDING DELIVERY

The fabric is backed with flame retardant PVC which has been tested and passed the glow wire test carried out by the Lighting Association. Each lampshade is provided with a converter plug to adapt between UK and EU lamp fittings.

A gorgeous fabric lampshade!